To get your free estimate call us at:
617-458-2340
Mold removal is not a simple matter of buying a do-it-yourself kit at the hardware store. Because mold is often found behind walls and other hard-to-reach areas of your home, mold removal is especially hard to achieve and future prevention difficult without the proper expertise and experience, such as that which comes from our twenty years in the business serving the Massachusetts community.
Welcome to WaterDamageInBoston.com and welcome to mold removal that is done the right way right away. Because our expert technicians are PMII-certified, we have a thorough multiple-step process that has been developed to treat mold which is quick and effective, the best most cost-efficient way for your home or business to be finally and complete rid of mold!
Choose WaterDamageInBoston.com and choose the quality and peace of mind you deserve for professional mold removal in the 21st Century. Utilizing widely recognized industry standards and best practices, your WaterDamageInBoston.com rapid response team will harness the power of technology with the latest up-to-date equipment anywhere to thoroughly clean your home or office, even behind the walls if need be. Mold removal is one of the most disgusting and even hazardous tasks in this business, so rely only on the carefully trained and extensively experienced professionals of WaterDamageInBoston.com to design your mold mediation solutions.
Improper treatment may only render mold non-viable while leaving it and its residue behind to continue eliciting negative health effects! Look to WaterDamageInBoston.com and look no further for mold removal protocols that are effective and lasting. WaterDamageInBoston.com is the go-to you want when you want it done from start to finish. We will even take care of your insurance claims for you, dealing with your insurance company's claims adjusters so that you don't have to! After all, having mold on your hands is bad enough – having to explain it to insurers is a whole other case of issues that are best left to the caring specialists on our staff who understand like no one else how disruptive and even upsetting disasters like mold can be. Treat yourself right by doing it right through WaterDamageInBoston.com – right away!
Residential or commercial, no job is too big or too small for our expert technicians to handle. Even in the most obvious cases, all the sources of moisture and mold in your home or place of work needs to be carefully documented. Contact us toll-free for a no-obligation consultation that can even include a free site visit by us to fully discuss your situation. You have nothing to lose – except your mold!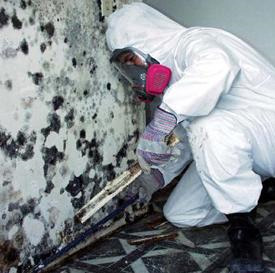 Get a Free Estimate
To get your free estimate call us at:
617-458-2340
We are available to assist you 24hrs a day.
We can even handle your insurance claims!
Get in touch